Edit: Please note that this review was written for a visit that was in 2009. Since then, Ibuki has moved to its new city location in Flinders Lane and Lonsdale St. Please read the new review here
New Ibuki details are as follow:
Ibuki on Flinders
321 Flinders Lane, Melbourne (Grand Mercure Flinders Lane Apartments内)
(03)9614-2311
Morning: 6:00-10:00
Lunch: 12:00-15:00
Dinner: 18:00-0:30
Ibuki on Lonsdale
556 Lonsdale st., Melbourne
(03)9602-5555
Lunch: 12:00-15:00
Dinner: 18:00-0:00
Closed: Every Sun
Website: http://www.ibuki.com.au


—————————————————————————————————

Ibuki is one of Melbourne's best kept secret. So secret that it isn't situated in your run-of-the-mill shop houses, rather it is in the owner's backyard garage. Googling it brings up almost nothing other than short appearances in personal blogs. There is next to no advertising, and the only way you'd have heard of it would be through word-of-mouth. To be honest, it all sounds incredibly dodgy, and first timers will often take the ravings and praises with a pinch of salt – or at least I did.
Ibuki is by reservation only. It being situated in the owner's backyard garage means there is an actual physical limitations on the number of tables he is able to provide. The garage is small and fits a maximum of two tables. Each table is able to sit 10-12 people. Bookings tend to go weeks ahead of time, so if you want a spot, best to book at least one month in advance.
When entering the premises, it feels terribly like I was trespassing. However the half guilty, heart-in-mouth feeling disappeared the minute I stepped into the garage. Crossing the threshold into the garage seems to have transported me into a different country. It felt as though I was back in Japan, having a dinner with my hosting Japanese families, complete with Japanese Tv playing in the background. The walls were decorated with wooden and bamboo paneling; aged wooden shelves covered with Japan influences. The furnishings were simple and yet functional: simple white tablecloths over two tables and rows of fold-able chairs. The atmosphere was cozy and intimate.
But one doesn't really have time to marvel over the atmosphere and environment for long. Prior to our arrival, our table had already been laid out with the prettiest and most tantalizing sashimi feast I've ever seen. And I do mean it when I use the word feast. The range of sashimi includes your normal fare like salmon and tuna but it also expands to include others such as lobster (!) and jellyfish. Just take a look at the following photos: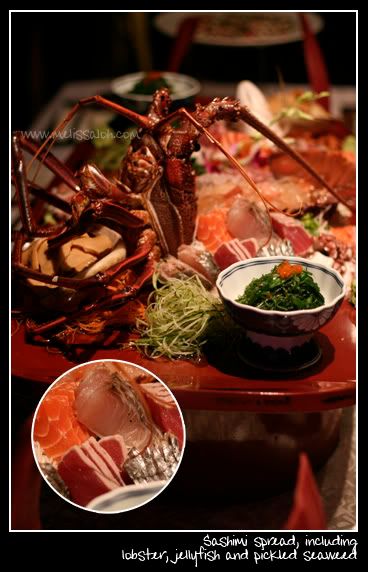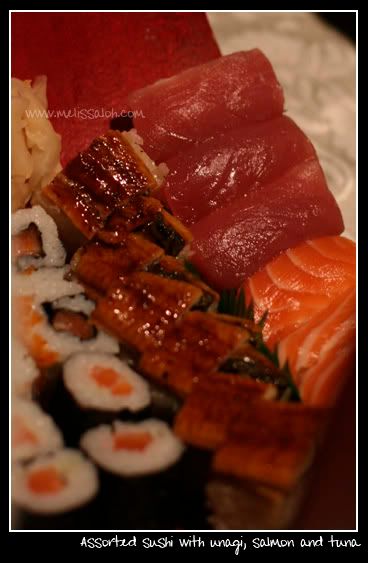 The amount of food was amazing, and this was only just the first course. An important point to note: there is no À la carte menu to choose from. It is a set menu, and you go there only with the knowledge that you will be parting with 60 dollars and getting a 6 course dinner in return. I have since returned to Ibuki and while some smaller items on the set menu may change, it seems that the Sashimi main course is always present.
As the night went on, the courses started coming up to the table. In quick succession, we devoured: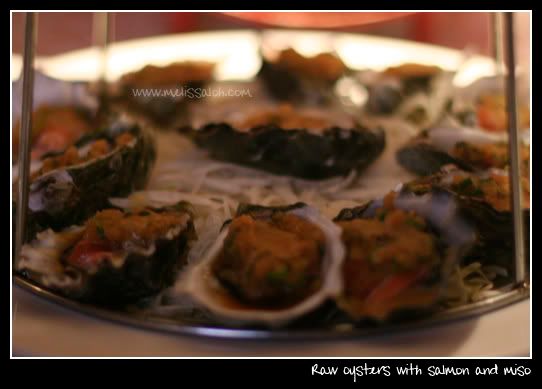 Raw Oysters with Salmon and Miso – absolutely heavenly!

Seared beef with pickled ginger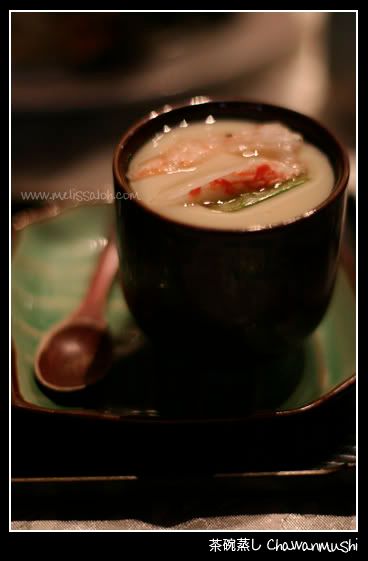 Chawan Mushi – the first time I went, this was too salty. However, subsequent visits proved to be better.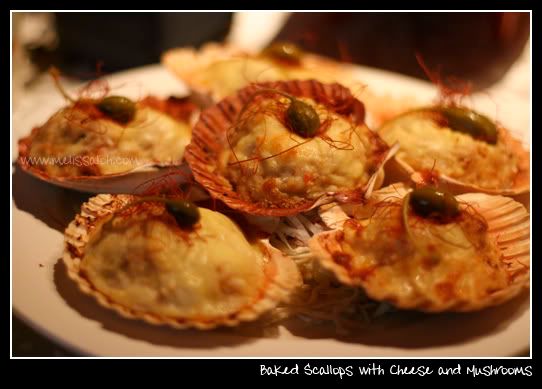 Baked Scallops with Cheese and Mushroom – this was another absolutely heavenly dish.

Gyoza! – was not present on my 2nd visit to Ibuki which made me sad!

Making quick work of the Gyoza.. and little wonder why, it was delicious!

It is about this point where you start feeling slightly dizzy from all that eating. If there was ever a place that was regularly inducing food related comas.. this would be the place. But if you think you are even close to finishing the courses, think again. Next up came: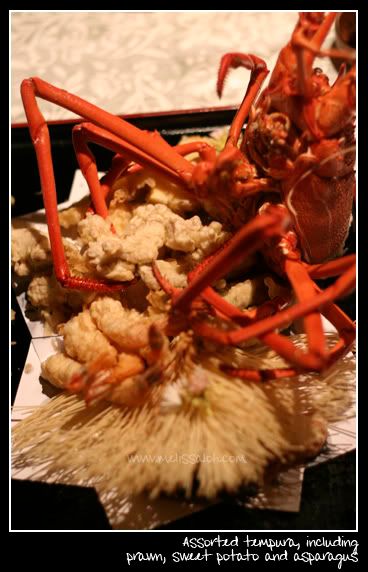 Assorted tempuras, complete with decorative lobster head.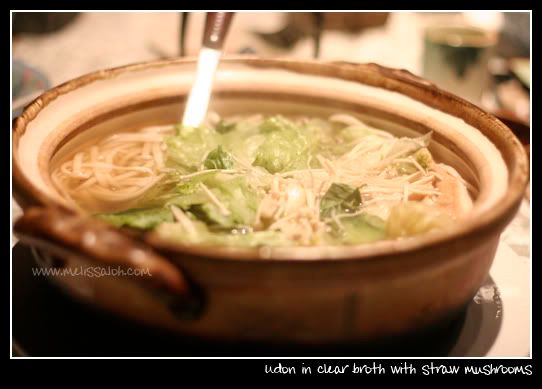 Udon soup! This was not on the menu for my first visit, but made its appearance on my 2nd visit. It was amazing and though I couldn't eat much of it at this point, I still remember how amazing it tasted. Yum.

I have to admit however, that amazing as the food and main courses were, the desserts were an incredible letdown.
The fruits were rock hard, bitter and the dragonfruit absolutely disgusting. And after being on an awesome food high, to bite into fruits that just taste vile is quite the wake up call. Quite possibly not the fault of Ibuki, as they couldn't have predicted how terrible the fruits would taste but still it was a rather unsettling end to the otherwise amazing dinner.
On the plus side, they do have quite an extensive range of Japanese alcoholic beverages, and quite the selection of Japanese teas as well! I highly recommend trying out Ibuki if you are in the market for some really awesome Japanese food!
Ibuki
168 East Boundary Road
East Bentleigh
Tel: +61 3 9579 1744
Mob: +61 4 1759 3885
Bookings are compulsory.
Photo credits: Melissa from Melissaloh.com